If you're pining for peaches today, you're in luck! Celebrate National Peach Cobbler Day and enjoy some of this lusciously sweet dessert. Did you know that the largest peach cobbler was baked at the Georgia Peach Festival in 2007 and measured 11×5 feet across and 8 inches deep? They used 90 pounds of butter, 150 pounds of sugar, 150 pounds of flour, 32 gallons of milk and 75 gallons of peaches!
While we don't necessarily expect you to take on a baking project of that magnitude (though we definitely encourage you to try!), we do have you covered with a more manageable recipe from the Fairview Inn in Jackson, MS (legacy-stage.bnbfinder.com/FairviewInn).
Ingredients: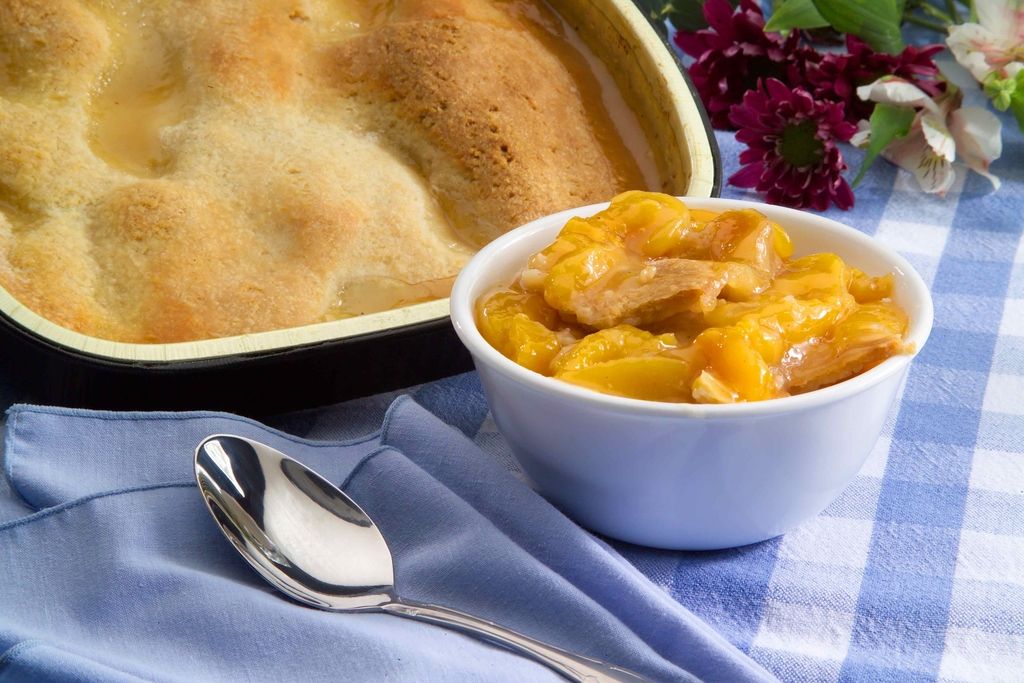 Fairview Inn
1 stick butter
1 cup self-rising flour
2 cup white sugar
1 cup whole milk
2 qt fresh or frozen peaches
2/3 cup peach schnapps
1 teaspoon cinnamon
Directions:
Melt butter and place in bottom of 9x13x2 pan. Make batter of flour, milk and sugar. Pour over butter, and then add peaches. Do not stir. Bake at 350 degrees for 30 minutes or until edges brown.
Serves 12