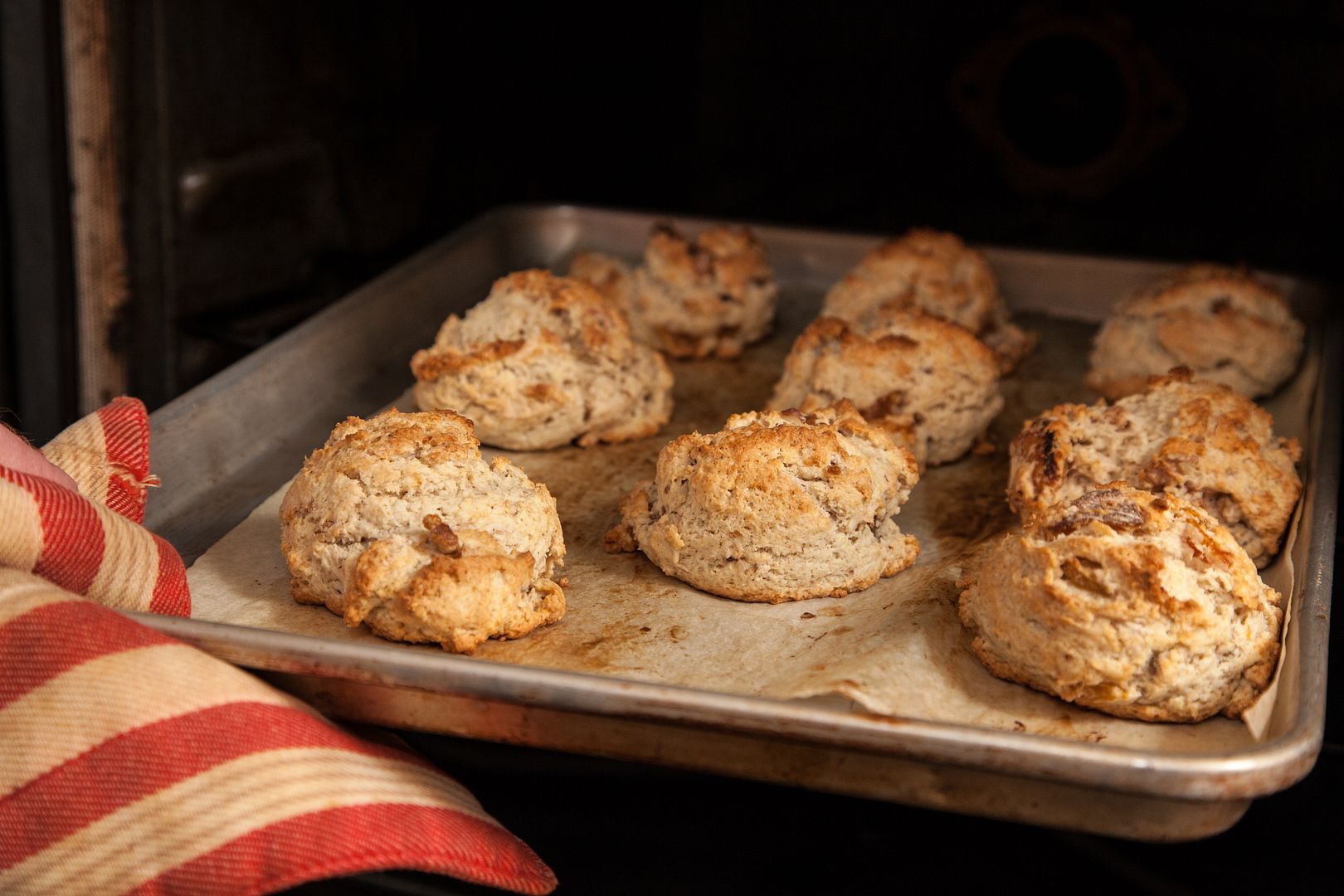 The White Oak Inn/Jumping Rocks Photography
It's time for the latest edition of Breakfast Recipes to Feast On! This month's decadent edition features White Chocolate and Cranberry Tea Scones and comes from our friends at The White Oak Inn in Danville, OH. The ideal accompaniment to your morning meal, these tantalizing treats are a definite crowd-pleaser.
Ingredients:
2 cups flour
2 tablespoons sugar
4 teaspoons baking powder
½ teaspoon salt
⅓ cup butter
2 eggs
½ cup half-and-half or heavy cream
½ cup white chocolate chips
½ cup dried cranberries
Directions:
Preheat the oven to 425 degrees. Mix together flour, sugar, baking powder, and salt. Cut in butter, using either the pulse setting on a food processor or by hand with a pastry blender. Mixture should resemble coarse crumbs, with no visible chunks of butter. Separate one of the eggs, setting the white aside. Beat the yolk with the other whole egg and the half-and-half. Add this to the dry mixture, along with the white chocolate chips and cranberries. Stir with a fork until barely mixed. Turn dough onto a floured board and knead gently, about 6 to 8 times. Roll or pat dough out to ½-inch thickness. Cut into rounds with a biscuit cutter. Place on an ungreased baking sheet about an inch apart and brush the tops with the reserved egg white. Bake for 10 to 12 minutes or until top is golden brown.
Yields 12 to 14 scones.