Immersive experiences are popular packages among travelers today. Guests really want to get to know where they go – and our inns are answering the call. At Hartzell House Bed and Breakfast in Addison, PA, the Work Away Your Stay Discount is the ideal example.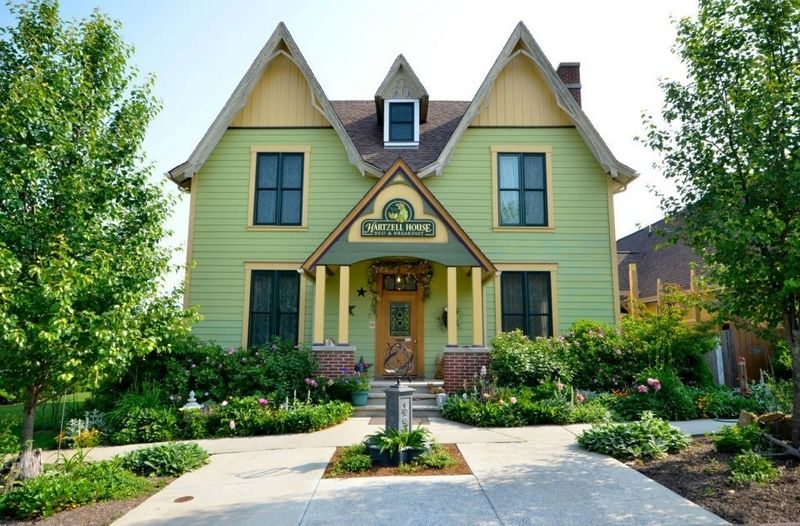 Hartzell House Bed and Breakfast
"We came up with the Work Away Your Stay vacation because we have several guests who have become friends over the years, and whose skill sets match our projects," reveals innkeeper Kitty Stemac. "Two couples have come up multiple times to work with us. One has skills laying brick and has helped us complete our courtyard, and the others are garden lovers and are helping us with creating our organic fruit and vegetable beds."
"They love being a part of making their 'home away from home' a more complete experience and being able to enjoy time in our resource-packed, tri-state area, without the expense of lodging," adds Kitty. "Our favorite part is getting to know our guests and call them friends, as well as having more hands to complete the projects!"
Here's how it works: Sunday through Thursday nights, for one day's work, guests stay two nights; for 2 day's work, 5 nights. The work days must precede the free days. On the work days, the inn will provide two meals; on the free days, just breakfast and snacks. Work days are up to 8 hours. This year's projects include: siding and finishing the exterior of the garden shed; completing the organic raised-bed gardens; building garden arbors, fences, and gates; planting and maintenance of the landscape; exterior stone and tile work; exterior painting; website design and computer maintenance (must have references and experience); SEO marketing advice and strategy. The work is whatever is necessary at the time of your visit.
For additional information and to book this inn-sightful experience for yourself, click here.