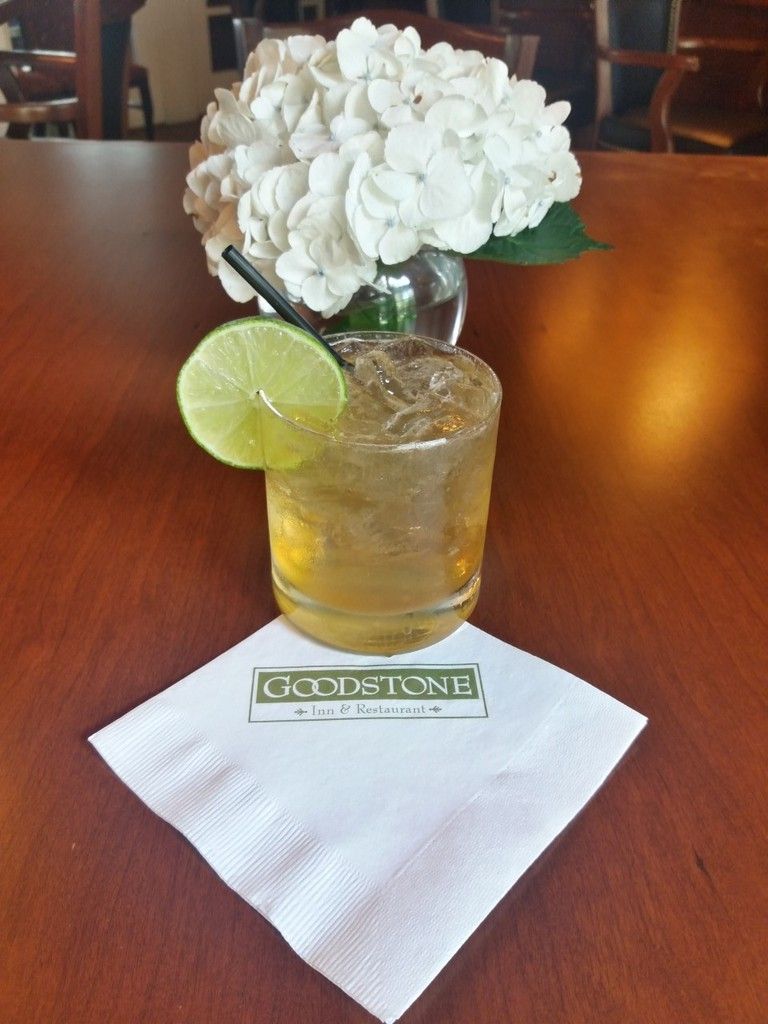 Goodstone's Ginger Bourbon Press
Fall is a fabulous time to enjoy the outdoors, as well as delicious drinks, and Virginia is one of the most beautiful destinations to take it all in. Nestled in the heart of state's wine and hunt country, travelers will find Goodstone Inn & Restaurant. This Middleburg-based, historic country inn is situated on 265 acres of farmland and rolling hills and features top-quality lodging and plenty of amazing amenities, including The Spa, Wine Cellar Dining Room, an exquisite outdoor pool, all-season Jacuzzi, and more.
The award-winning Restaurant at Goodstone offers food lovers an exceptional farm-to-table dining experience showcasing seasonally-inspired cuisine (made from vegetables, herbs, micro greens, eggs and lamb from the Farm at Goodstone and other local farms) in The Carriage House, the main building of the inn's six unique dwellings. It comes complete with the full-service Bar where guests enjoy specialty drinks, fine wines, martinis, beer on tap, and wine cocktails, all in the backdrop of the elegant hunt-country decor.
Goodstone's Ginger Bourbon Press
Ingredients:
2 oz. Makers Mark Bourbon
1/2 oz. Lime Juice
1/2 oz. Maple Syrup Splash
Ginger Beer
Lime Wedge
Directions: Shake Makers Mark Bourbon, Lime Juice and Maple Syrup Splash with ice. Pour into a rocks glass filled with ice. Add a splash of Ginger Beer. Garnish with Lime Wedge.