Casa Bella Bed and Breakfast
Happy New Year! We're starting 2017 off in a colorful way with the latest edition of Cocktails We Crave. This month's concoction – Pretty in Pink – comes from innkeeper Patty Gironda of Casa Bella Bed and Breakfast in Newnan, GA. Just 35 minutes from Atlanta's Hartsfield-Jackson International Airport, this beautiful B&B is perfectly situated to the coasts of Georgia and Florida, New Orleans, and many other celebrated vacation destinations.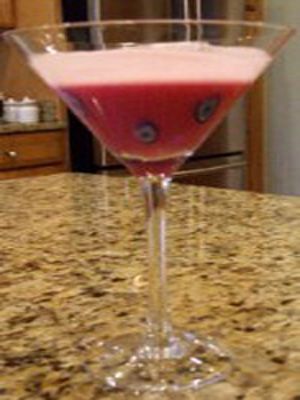 Pretty in Pink
"The cocktail was inspired by my television show, 'Home At Last!'," enthuses Patty, which features her favorite travel memories and a passion for the good life through recipes. "The show content included a trip to New Orleans where I was a bartender for ten years before attending design school. The episode included a stuffed artichoke and this flavorful cocktail!"
Guests to the inn can enjoy this delicious drink among several other enticing culinary creations from Patty (inspired by the show) with a stay at Casa Bella Bed and Breakfast, including a gourmet breakfast each morning featuring two leisurely courses of house specialties prepared from fresh, local ingredients served with hot coffee or tea.
Pretty in Pink
Ingredients:
1 1/2 oz. Vodka
1/2 oz. Triple Sec
1 1/2 oz. Prickly Pear Juice
2 scoops HOLA Fruta Margarita Sherbet
Directions:
Place ingredients in a cocktail shaker and mix thoroughly until sherbet melts. Pour into your prettiest martini glass and enjoy!