What better way to shake off this harsh winter weather then with a beachside holistic retreat with your girlfriends. Pamper your body, feed your soul and relax your mind at these 3 seaside inns.
Casa Violeta
The beach town Tulum, Mexico is known for its ancient soil and spiritual powers. So it's no wonder that Tulum has become such a hotspot for yoga fans and eco-tourists. The tropical blue sea is just footsteps from the bungalows at Casa Violeta and the pristine white sand is perfect for a yoga session with your girlfriends. The history of ancient civilization is all around with an exploration of the Mayan ruins or a snorkeling adventure in the natural cenotes. The Mayan culture plays an important part in the holistic experience at the inn's spa – offering ancient steam bath rituals and beachside spa treatments under the lush palm trees.
Beacon House Inn Bed & Breakfast
Rejuvenate your mind, body and soul during a "seaside spring renewal retreat" with your girlfriends in Carolina Beach, NC. You'll learn how to eat healthy, create serenity and balance your body during your stay at Beacon House Inn Bed & Breakfast for their first annual holistic retreat. This retreat will turn you into a yoga enthusiast after mastering the aerial yoga session. You and your friends can learn the tricks and tips for cold-pressed juices and smoothies from the Island's experts. On-site massages are available for relaxation while a 3-course dinner is included for a night of girl talk. Take in the sea breeze while walking the boardwalk before relaxing in your vintage beach-inspired suites.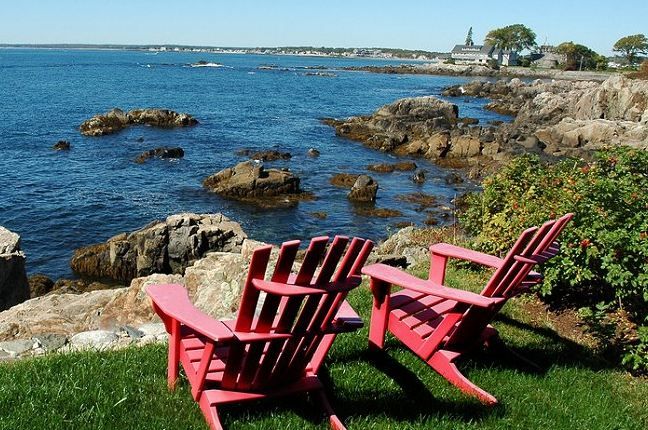 Inn at English Meadows
You and your friends will find happiness at The Inn at English Meadows in Kennebunk, ME. Enjoy a morning stroll on Goose Rock Beach to walk off the freshly prepared 3-course breakfast made by the innkeeper. As a guest you will receive a special discount at the premier White Barn Inn Spa for a pampering session that guarantees to revitalize the body. You and your girlfriends will understand the unity of the body and mind during a Kripalu yoga session at the nearby Village Yoga. End your group's holistic retreat with a hands-on healing practice known as Reiki that focuses on the energy flow through the body to enhance your health and well-being.
You and your besties' bond will become even stronger after a holistic getaway in these three cities. So call up your girlfriends and pack your yoga mat to head to these beachside holistic destinations.