With the recent passing of Labor Day and the "unofficial end of summer" come and gone, now is the perfect time to get away while the weather is still nice but the crowds (and costs) have lessened. It's called shoulder season, and it is the time between high and low season in the travel market.
East Hampton, NY – The Baker House 1650
The Baker House 1650
East Hampton is located at the eastern end of the South Shore of Long Island. From beautiful mansions to pristine beaches, designer shops to jaw-dropping nurseries, the Hamptons are exquisitely picturesque. But from Memorial Day through Labor Day not only can finding a room be difficult, the throngs of people traversing the main highways to get out there can be paralyzing (literally and figuratively). So why fight the crowds? Take advantage of the shoulder season and make a trip during September & October. The Baker House 1650, located on Main Street in East Hampton is an award-winning inn offering beautiful accommodations and top-of-line services and amenities.
Missoula, MT – Blue Mountain Bed and Breakfast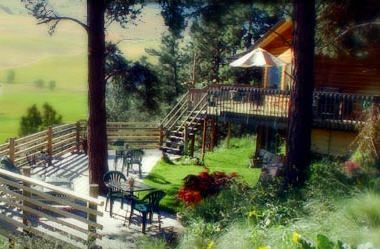 Blue Mountain Bed and Breakfast
Montana is beautiful all year round, but the months of September and October offer visitors sunny days, drier air and less crowds. Traveling during the shoulder season not only offers cheaper airfare but great rates on accommodations, state parks and other activities can also be found. At the Blue Mountain Bed and Breakfast located in Missoula, MT, guests enjoy the National Bison Range, visiting neighboring Garnet Ghost Town and visiting Travelers Rest State Park for hiking and bird-watching during this time of year. Situated mountainside, this rustically-chic B&B offers tranquility and serenity only minutes away from Missoula's business, sporting and cultural centers.
So if you're looking for great deals, fewer crowds and near-perfect weather, take advantage of the shoulder season getaways this fall!