As the curtain closes on Mad Men, one of the most iconic shows on the small screen, we thought it was an ideal time to turn to the spotlight on to some equally stylish inns you'll find in Don Draper's signature city. Now we won't give you a big presentation full of dramatic flair because let's face it – we can't top Jon Hamm, and also, we don't need to. These B&B's are already an easy sell as the total package with incredible amenities, amazing locations, and a uniqueness all their own.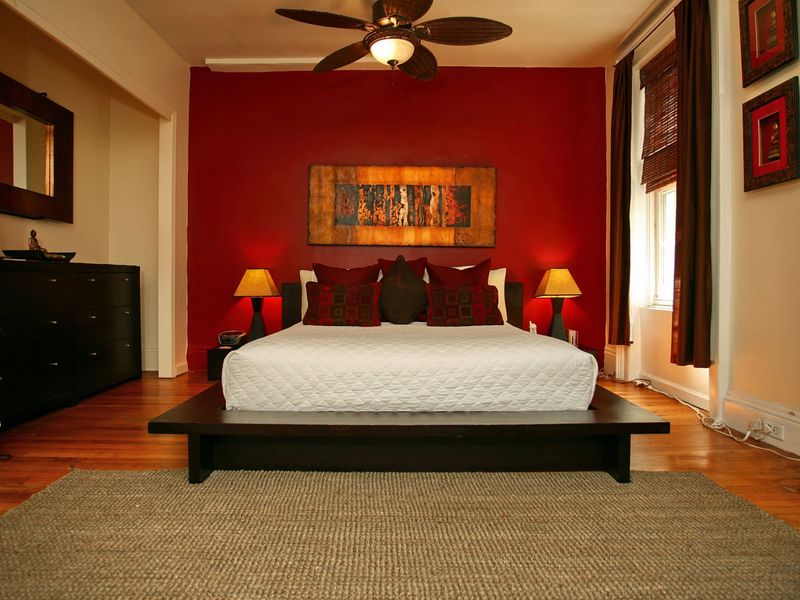 Ivy Terrace
Uptown at the Ivy Terrace
The Ivy Terrace resides close to the fictional offices of Sterling Cooper & Co. on lovely, tree-lined East 58th Street, near Madison Avenue, MOMA, and Central Park. The private studio apartments offer 15 foot ceilings and beautiful hardwood floors, and are quite large by New York standards. Two of the carefully decorated rooms feature private terraces where guests can enjoy coffee, tea, or cocktails – just like your favorite TV ad execs. From a full kitchen stocked with breakfast items, to exquisite beds (brass or cherry wood), flat screen TVs, free Wi-Fi, and private bath, the inn offers both old world charm and modern amenities.
The Canal Park Inn
Go with the Flow at The Canal Park Inn
The Canal Park Inn is in the landmark 1826 Canal Street House. Situated on the border of Soho and Tribeca, it is ideally located for experiencing the best of authentic New York while still having a quiet place to relax at the end of the day. The property is within easy walking distance of Greenwich Village, Soho, and the East Village and a short subway ride to Broadway shows and the museums. All four of the guest rooms and suites are furnished with 19th-century antiques and handmade, classically-designed contemporary furniture. Guests enjoy a complimentary breakfast each morning in The Canal Park Inn's downstairs café, which is open only to Inn guests.
A Garden In Chelsea
A Garden (Grows) In Chelsea
At A Garden in Chelsea, a 1859 Italianate brownstone situated in the middle of one of the most beautiful landmark blocks in historic Chelsea, guests will encounter an oasis of peace and quiet in their own fully-equipped studio apartment – something Don Draper could only dare dream of. A sharp contrast to the sometimes circus-like atmosphere of many large midtown hotels and adrenaline-pumping ad agencies, this B&B offers the best of both worlds: a vibrant neighborhood full of restaurants, shops, and sights plus a private garden that provides a serenity hard to find in the city that never sleeps.
1871 House
Home is Where the Art is at the 1871 House
Originally constructed in the late 19th century, the 1871 House is five stories tall, with pedimented windows and high ceilings, and self-catering apartment-style accommodations. Located in the historic district of the Upper East Side and flanked by prestigious Park and Lexington Avenues in the East 60s, the inn's lovely tree-lined block is a glittering neighborhood of stately townhouses, stylish brownstones, art galleries, museums, internationally known restaurants, and famous stores and shops. The property, while offering a country inn bed and breakfast atmosphere, is also just a short crosstown ride to Lincoln Center, home of ballet, opera, theatre, symphonic, and other concerts.