What's better than enjoying baked goods you just bought? Learning how to make them at home, of course, because that means you can eat them anytime you like. Considering it's National Baking Month, we thought it was the ideal time to let you know about some B&B's where you can "batter up" in honor of the big occasion.
Amanda's Bequest – A Heritage Farmstay Bed & Breakfast
At Amanda's Bequest – A Heritage Farmstay Bed & Breakfast in Montague, MI, guests can indulge in classes range from regular baking, sourdough bread artistry, jam/jelly making, and cooking from whole foods to pressure and water bath canning, fermenting, cheese making, soap making, and more. The inn's website serves a dual purpose. "Upon arriving, people have a choice to go to the cooking part (Bygone Basics) or click on the bed and breakfast," says innkeeper/Chef Valerie Hanson, Kitchenaire. Named in November 2014 as one of Michigan's Best Pie Makers by MLive, the Bygone Basics Culinary School is quite unique helping foodies and aspiring chefs discover the simple pleasure of earlier American kitchens and rural farm life. "The classes are very memorable, and we have attendees who keep returning for more. Guests from 30 countries have stayed here and enjoyed these classes. We focus on artisan and heirloom dishes. We also hold group bonding cooking sessions – bridal showers making scones, companies canning jam, etc."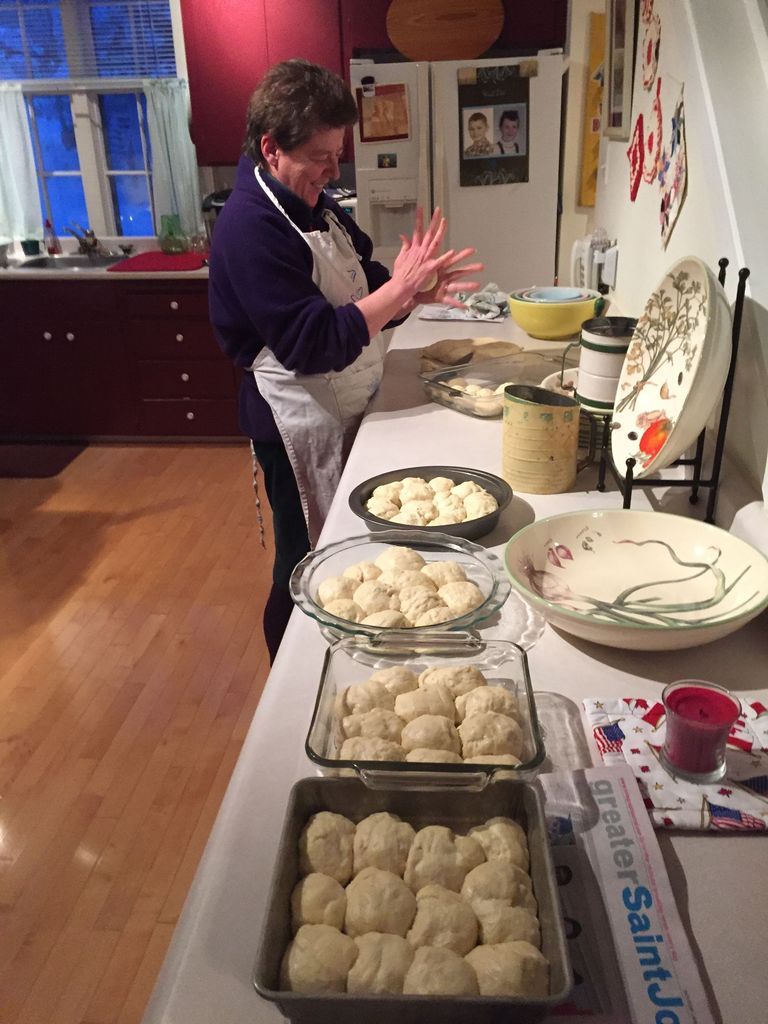 Lang House BandB
Located in Gagetown, New Brunswick (Canada), Lang House BandB is combining efforts with another B&B to offer Home Craft seminars including baking and gourmet chutney making. "The classes are to be offered in historic homes and range from baking Scottish oatmeal bread and jelly making to how to set a formal dining table," reveals innkeeper Marian Langhus. These B&B owners are responding to a need for the enrichment of home crafts aiming at Baby Boomers who simply didn't spend time in the kitchen learning how to bake or do any home crafts. "The idea took off when a village resident offered the opportunity to learn how to make rolls," adds Marian. "She was so orchestrated and efficient in her wood-stove heated kitchen that it could have been taped for a winning TV cooking show." Six Home Craft weekends are planned throughout the year. The topics will vary, but the initial list (aside from what Marian mentions above) also includes scarf knitting, wine kits how to, jewelry making, and quilt piecing.