New Year, new developments! This month's Cocktails We Crave column is especially exciting. Not only do we have a cool concoction to share, but it also hails from a delectable development at one of our most celebrated inns – the luxurious L'Auberge Provencale Bed and Breakfast in White Post, VA.
Le Bar
The inn is excited to announce the much-anticipated opening of its bar & lounge Le Bar, which features a new look, menu, and concept to accompany La Table Provencale – its farm-to-table restaurant renowned for its award-winning cuisine and wine list. Guests can now indulge in savory snacks, a sexy and chic Parisian atmosphere, and seasonal brasserie fare created with the freshest seasonal ingredients from a modern state-of-the-art kitchen. The innkeepers are thrilled to introduce an assortment of hand-crafted trendy cocktails, herb-infused drinks made from the inn's gardens, and craft beer on tap. The bar & lounge will be operating every day except Tuesdays, from 11 AM–10 PM (brasserie fare beginning at 1PM).
To prepare yourself for the experience to come, check out this recipe for one of the sumptuous signature cocktails – the fabulous "Kentucky Fruit Bread."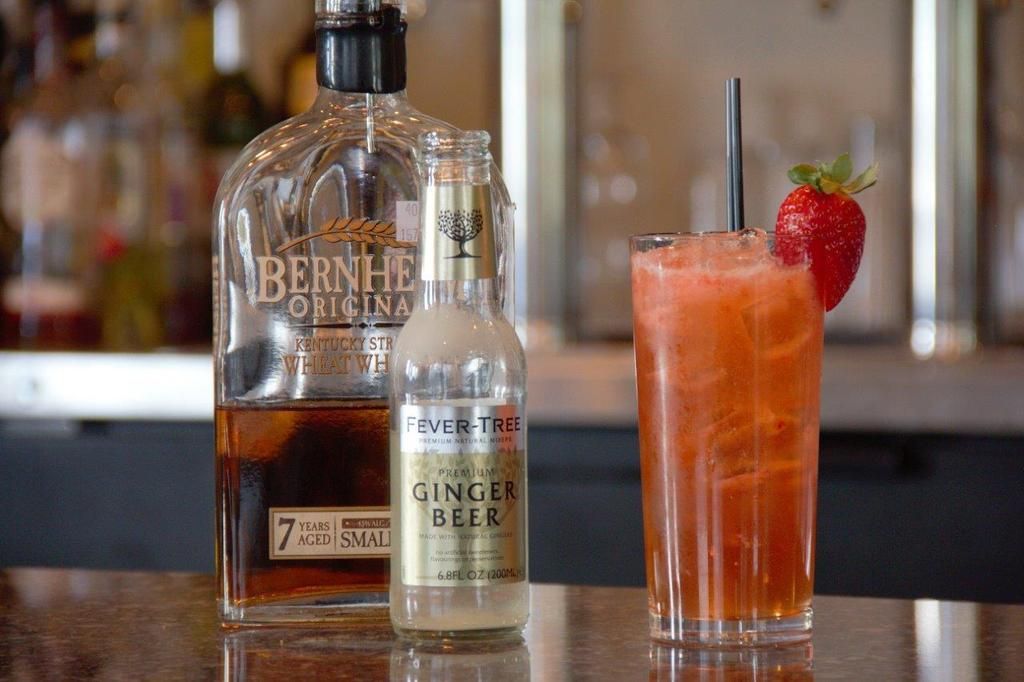 Kentucky Fruit Bread
Ingredients:
1.5 oz of Bernheim Wheat Whiskey
.5 oz. Simple Syrup
2 Strawberries
.25 oz. Fresh Lemon Juice
2 dashes Bittermens Orange Bitters
Fever Tree Ginger Beer
Directions:
Muddle strawberries with all ingredients except ginger beer. Shake vigorously with ice, strain into Collins glass with ice. Top with ginger beer and a strawberry on the rim.