It's time for this month's edition of Cool Classes Alert! These are educational experiences our inns offer that you need to know about now. This month we're baiting the hook (so to speak) and reeling you in with a package for fishing enthusiasts at Spencer House Bed & Breakfast in Erie, PA.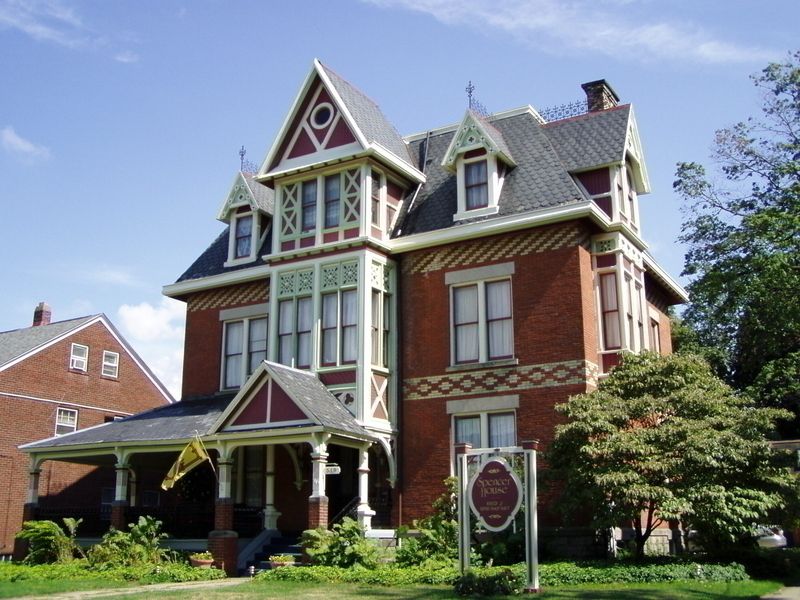 Spencer House Bed & Breakfast
Lake Erie / Presque Isle Bay is considered Pennsylvania's premier bass destination and is known as "world class" for trophy smallmouth bass. Lake Erie was rated one of the best bass lakes in the country by BassMaster magazine, and during PA's Trophy Season (mid April – mid June), catching a 4 or 5 pound smallie is a common occurrence.
Fishing with Fletcher
To help in this endeavor is innkeeper Fletcher Coleman and the "Fishing with Fletcher" special. When you stay at the Spencer House mid-week during the season, Fletcher will  take you out in his boat to fish with him for a 4-6 hour trip @$25 per hour for one or two people. Compared to local guiding fees, this deal is a steal! Fletcher can provide rods and the baits you will need for the afternoon. All you need to bring is snacks, drinks, sunscreen, and your enthusiasm the sport. Then just have a great time. According to Fletcher, even a "bad" day on Lake Erie is considered a good day anywhere else, and all of his fishing guests in the past three seasons have caught at least one 5 pounder.