With the popularity of sharing economy in full swing, more and more people are becoming intrigued with the idea of becoming an innkeeper. The perks of owning your own business are obvious – freedom and flexibility (to name a few!) – but the logistics of what it takes to balance everything entailed in doing so can be overwhelming (just ask anyone involved in the job now).
To get the 411 on how to manage the business of a B&B, check out Running a Bed and Breakfast For Dummies (full disclosure: the author is our very own CEO Mary White). It's chockfull of everything you need to know including how to choose a location and make it your own; creating a profitable business plan; insights on decorating and renovating your property and ways to market it for maximum occupancy. It's a practical guide to making your dream a reality.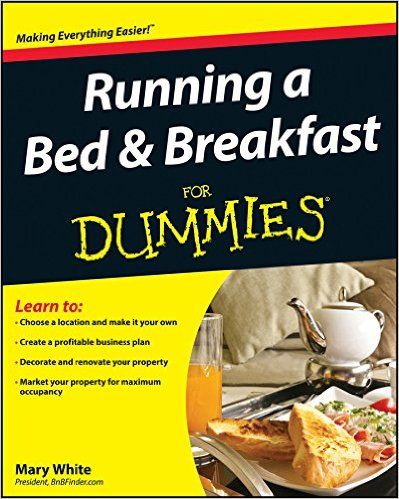 And speaking of the real world, meeting people who are already experienced in the industry can also help you determine if the innkeeper's life is right for you. At conferences, seminars, and comprehensive workshops all over the country, you can get face time with instructors, fellow aspiring and experienced innkeepers, and get practical tools (workbooks and personalized consultations) to guide you through the process.
Last but not least, instead of scouring the internet to find the perfect property, make it easy on yourself and instead head to our Bed & Breakfast Inns For Sale page. It features inns for sale throughout North America and Canada, listed by state and/or province, as well as links to additional useful resources.