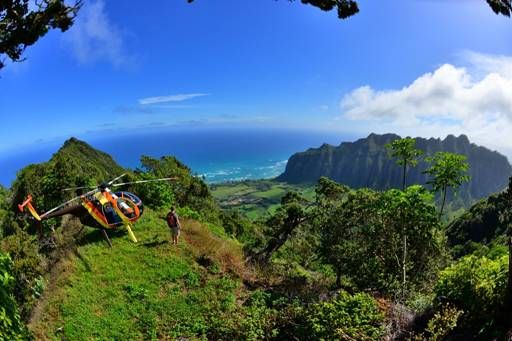 The Big Island offers limitless excitement for adventure seekers. From ocean to rainforest, volcano to desert, lush green valleys to vast black sand beaches, there is no better place than Hawaii if you're looking for the ultimate (and thrilling) local experience.
The Holualoa Inn has teamed up with three of Hawaii Island's leading outdoor activity specialists to create an adventure package perfect for guests seeking an adrenaline rush while offering experienced guides to some of the most beautiful and historic locations. As the owner, Cassandra Hazen has worked for years helping guests create custom itineraries while offering her very own Hawaii "insider" tips. Today, the inn is a one-stop-shop for adventure and excitement, and the Big Island Adventure Package does not disappoint.
"The focus of the inn has always been about service, and our exciting, new Big Island Adventure Package fulfills a convenience need of the busy traveler," said Hazen in an official statement. "We've done our homework and structured the itineraries so that guests can enjoy adventure treks to Big Island locales and still have time to make it back to the inn for a relaxing soak in the hot tub or an evening cocktail."
Witness the wonders of Hawaii by air, land and sea. From swimming with manta rays and exploring volcanoes by air and land, to zip lining through the forest and taking a dip under cascading waterfalls and stargazing atop a 14,000 summit, the Big Island Adventure Package is perfect for anyone looking to fully immerse themselves in Big Island life.
Before guests begin their day of adventure treks, a farm-fresh breakfast is served in the inn's dining room, where awe-inspiring views of the Kona coastline can be seen through the panoramic picture windows. After a short drive, you'll be ready to get a glimpse of Hawaii from above as a helicopter pilot takes you over five separate volcanoes, lush waterfalls cascading down 2,000-foot valley walls, and even 11 different climate zones. Once on the ground, explore the park's craters, steam vents and trails before heading to Punalu'u Beach for a relaxing, remote swim, and picnic lunch on the black sand.
Guests are taken from sea level to the 14,000-foot summit of Mauna Kea for a sunset and stargazing adventure. Witness the majesty of the Hawaiian night sky while enjoying a picnic dinner as an expert guide shares stories of Hawaiian celestial navigation before you search for planets and stars through a telescope.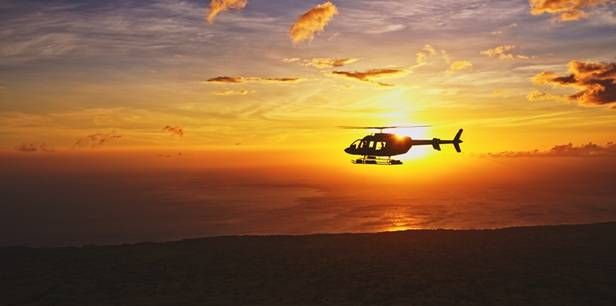 Dance with the gentle giants of the sea and share the crystal waters of Keauhou Bay with manta rays during an award-winning evening snorkeling adventure. Looking for more adventure on land? Zip and dip while enjoying a full aerial canopy tour on Kohala Zipline, then explore the private nature reserve and swim under a waterfall.
*Standard room package pricing starts at $3,975. Upgrade to a Suite or the Darrell Hill Cottage starting at $4,300.