Frisco, the hidden gem of Summit County, may have a small-town atmosphere, but it is filled with great dining and unique shops, nightlife options, adventure activities such as hiking or biking, and more. Surrounded by the bustling areas of Copper Mountain, Breckenridge, Keystone, Arapahoe Basin, and Vail, this quaint Colorado town has something for everyone. Those traveling to Frisco have the unique ability to go skiing, sailing and mountain biking all in one day, making it one of the most diverse (and fun!) U.S. towns.
What to Do
1. Frisco Adventure Park: This year-round park has endless opportunities for adventure enthusiasts. Take up one of the many hiking and biking trails, Peak One Disc Golf Course, picnic facilities, baseball fields, horse stables, and campgrounds.
2. Frisco's Historic Park & Museum: Put your hands on history and get the chance to imagine life in the mountains across past centuries.
3. Backcountry Brewery: Indulge in a diverse array of ales, lagers and American pub fare. With over 25 medals earned at local, national and international festivals and competitions, you won't want to miss out on this Frisco attraction.
Frisco Lodge
Where to Stay
The Frisco Lodge, located on historic Main Street in the heart of Summit County, boasts exceptional hospitality, richly appointed guest rooms, gourmet culinary delights, and an incomparable historical ambiance. After a day spent enjoying all of Frisco's many activities or events, guests can return to the inn and imbibe in a complimentary glass of wine along with a selection of seasonal hors d'oeuvres. Their award-winning courtyard also serves as a great place to unwind. Relax by the fountains, decks, or lush gardens. Soak in the outdoor hot tub and cozy up in front of the fireplace after a long day exploring.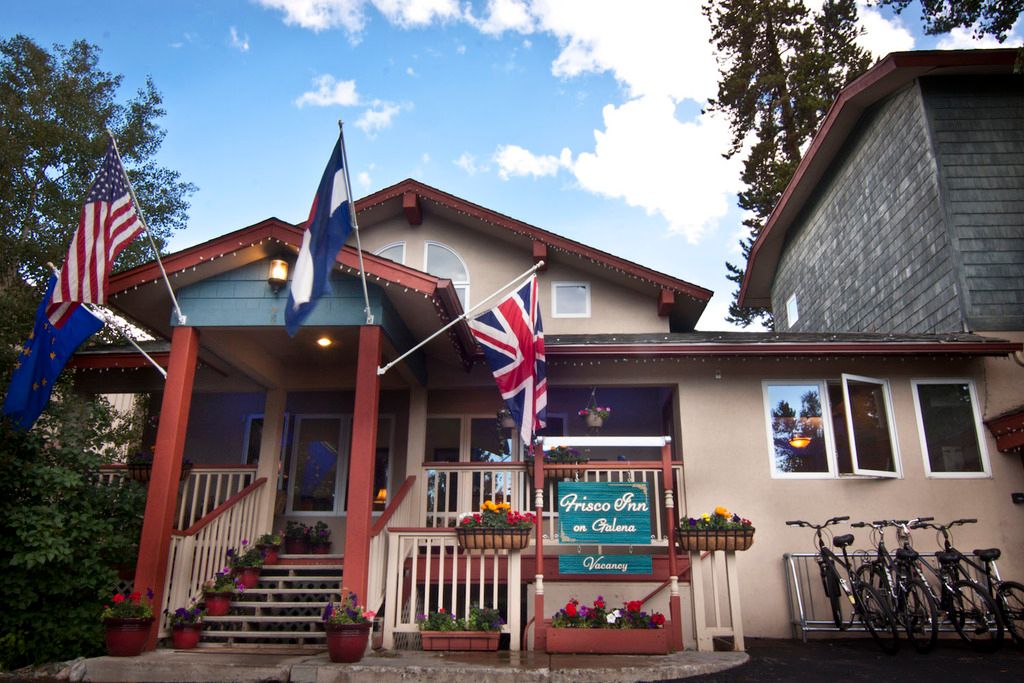 Frisco Inn on Galena
Tucked away in the beauty of the mountains, Frisco Inn on Galena serves as the perfect place for guests to reconnect and rejuvenate. Their 15 elegant guest rooms feature flat screen TV's, private bathrooms, and tranquil Rocky Mountain scenery, with some rooms boasting private balconies for an even greater view and the opportunity to take in the fresh Colorado air. Guests also have access to spa treatments, yoga & pilates, as well as complimentary access to Peak One, the B&B's state-of-the-art fitness center. Wake up to a scrumptious gourmet breakfast and take advantage of the private dining experience available Thursday – Sunday evenings available as an add-on amenity.