Photo courtesy Pixabay
As the temperatures rise, so too does our excitement at the prospect of heading outdoors to enjoy a host of our favorite activities. Whether on water or land, there are so many things to do in spring  – we're not sure where to begin! That's where our network of local experts comes in handy. Take for example, what travelers can experience in the breathtaking surroundings of the Pine Tree State.
A part of the Appalachian Trail Corridor, Gulf Hagas is a gorge located in the mountains of central Maine that is often referred to as the Grand Canyon of the East. "It's a hiking and kayaking paradise," says innkeeper Mark Stephens of The Brewster Inn in Dexter. "However, there is more than one way to get there." Luckily for us, Mark revealed an insider secret. "Guidebooks direct visitors to the South Entrance," he explains, "but guests of the inn enter at the North Entrance. Why? Not only is the road much better (the road to the South Entrance is pothole-ridden), but then they also avoid wading through a river crossing."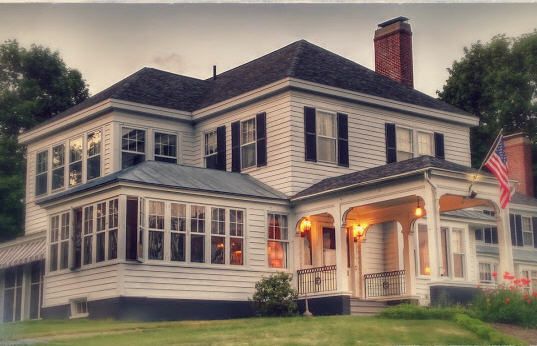 The Brewster Inn
After a long day of exploring the landscape, travelers will definitely want to sit back, relax, and recharge, and of course The Brewster Inn offers the ideal accommodations. Listed on the National Register of Historic Places, this property features 9 guestrooms with comfy beds, private baths, all-season fireplaces, flat-panel TV's, complimentary Wi-Fi, independent in-room heating, and i-Phone docking stations. There are also gorgeous gardens, a screened-in porch and patio, and a full breakfast is served daily that includes a freshly prepared main course that might be sweet or savory depending on the day. The stress-free atmosphere is also convenient to plenty of area attractions including the city of Bangor, Mt. Katahdin, and the Moosehead Lake region. Innkeeper Mark's expertise in the area is an integral part in making every guest's stay an unforgettable getaway, so make sure to enlist his help when you are headed to the region!