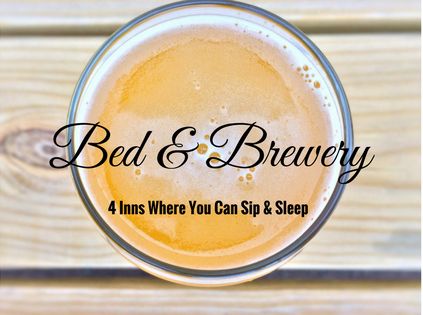 Now that the weather is getting warmer, it's time to think about spring and enjoying the great outdoors. One thing that pairs perfectly with the season is brewery tours. From New Hampshire to Minnesota, there are plenty of inns offering awesome packages for beer enthusiasts who want to enjoy a sip and stay getaway. Here is a handful of some of our faves to help inspire your upcoming travels based on imbibing good brews…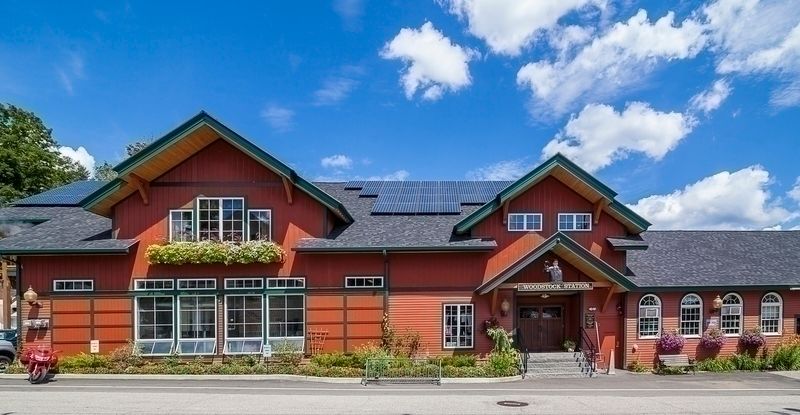 Woodstock Inn Station & Brewery
At Woodstock Inn Station & Brewery in North Woodstock, NH, guests can indulge in an enticing educational journey with brewery tours that take them behind the scenes of one of the two breweries onsite. From now through Columbus Day, the once-daily tours take place at 12PM, with an additional option of 4PM on Saturdays. During these famously fun excursions, attendees learn about the history of the facility, starting from a small, seven-barrel brewery in the mid 90's to present day – that finds them as a highly successful regional brewery with sales spanning throughout New England. During the tour, the brewer explains the process and ingredients for crafting their delectable ales, and he answers any beer-related inquiries. If you're lucky, he might also reveal a few insider local secrets! The tour concludes with a tasting of five selected samples. The price is just $9, which includes the tasting and a pint glass.
Brewery tours are a popular activity in Duluth, MN, and The Duluth Experience is a celebrated specialty that the innkeepers Tim and Angie Allen at A G Thomson House Bed and Breakfast coordinate for their beer-loving guests. It includes a choice of four different behind-the-scenes brewery tours where attendees meet the brewers, learn about how their systems work, sample their beer, and establish a personal connection to the North Shore Craft Beer Scene. All of the driving takes place via The Duluth Experience's chauffeured 14-passenger bus, and guests also get to chow down on an amazing meal at a locally owned restaurant! Tim and Angie will arrange for spots on the tour via online booking or phone. Be sure to allow two weeks' advanced notice to secure a reservation.
Topside Inn
Boothbay, ME is the destination for one of the state's top local breweries, Boothbay Craft Brewery. With a getaway to Topside Inn, beer lovers can indulge in the enticing VIP Local Brewery Tour, which includes sampling a wide range of craft beers and much more. With it, guests receive more than $70 of value for a price of $50. The palate-pleasing package for two includes the Boothbay Craft Brewery VIP Brewery Tour, a beer tasting, lunch or dinner at the adjoining restaurant, Watershed Tavern (via $50 gift certificate), and $10 worth of wooden coins to spend on brewery merchandise. Innkeepers Mark Osborn and Buzz Makarewicz also have suggestions for two other facilities in the region beer lovers might want to seek out as well: Monhegan Brewing Company and Oxbow Brewing Company.
Bed & Breakfast at Oliver Phelps in Canandaigua, NY is situated in the heart of the Finger Lakes. Although the region is synonymous with wine, it's celebrated for beer as well. With nearly 80 craft breweries and brew pubs in the area, enthusiasts have plenty to discover, and at the inn, they don't have to drive themselves to do it either! Partnering with Crush on Canandaigua Wine & Beer Tours, guests have the option of planned routes or do-it-yourself (DYI) itineraries. For planned routes, innkeepers Lynne and Bill Keiper will put them in touch with Russell, an experienced local guide, to schedule their experience. All tasting fees are included. For those who opt to DYI, a limousine pickup can be arranged at the inn following breakfast, and Lynne and Bill (who "force" themselves to survey local offerings regularly during downtime) will offer recommendations based on guests' tastes and experiences. "If guests prefer to stroll the historic city of Canandaigua, there are three craft breweries within two miles of the inn," says Bill. "With settings varying from a lakefront cottage to a vintage train depot, the ambiance enhances the flavor of some great beer." Area breweries include Peacemaker Brewing, Twisted Rail, Three Huskies, and a fourth coming this fall: War Horse Brewing.